Circle Graph
Initial Definition
A circle graph is a visual representation of data, made by dividing a circle into sectors that each represent parts of a whole. Usually the amounts in each sector are represented in percent, so that all of the amounts total 100%.
---
Circle Graph Example
Video does not play in this browser or device. Please try another device or upgrade your browser.
---
Demonstration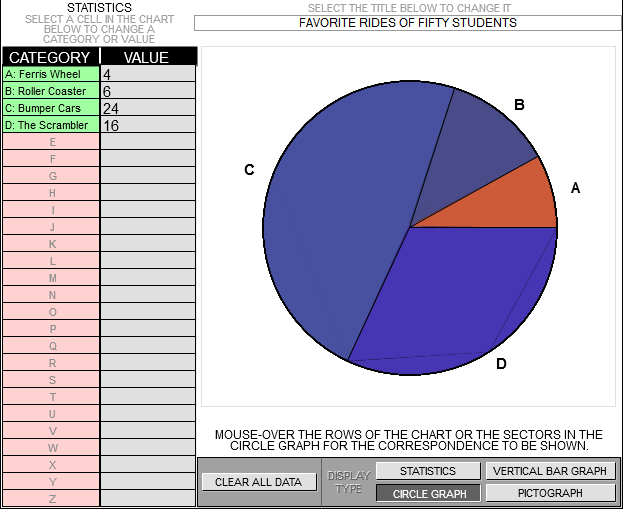 Image only
Instructions text as in global.js