Monomial
Initial Definition
A monomial is a term consisting of a number, a variable, or a product of numbers and variables.
---
Examples

---
Examples of Terms Which Are NOT Monomials

---
More
Initially monomials are studied using numbers from the set of integers.
Initially monomials with a single variable are studied (rather than monomials with multiple variables).
---
Demonstration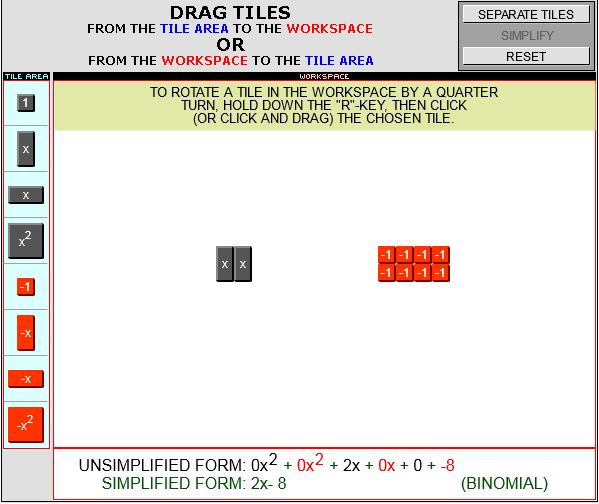 Image only
Instructions text as in global.js