Axis of Symmetry (Parabola)
Definition
The axis of symmetry of a parabola is a line about which the parabola is symmetrical.

When the parabola is vertical, the line of symmetry is vertical.

When a quadratic function is graphed in the coordinate plane, the resulting parabola and corresponding axis of symmetry are vertical.
---
Algebra
STANDARD FORM
The graph of the parabola represented by the quadratic function y = a( x - p )2 + q has an axis of symmetry represented by the equation of the vertical line x = p.
GENERAL FORM

Click here to see how this formula is derived.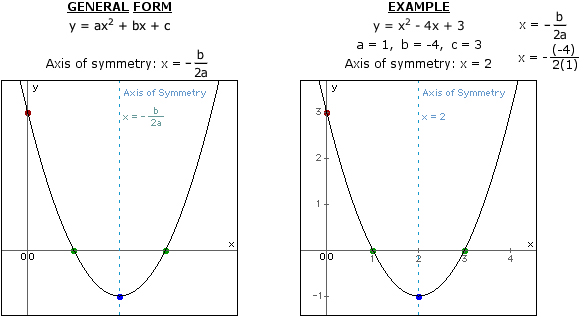 FACTORED FORM